Samuel Levi Jones & Marie Hazard – August 26th. 2022.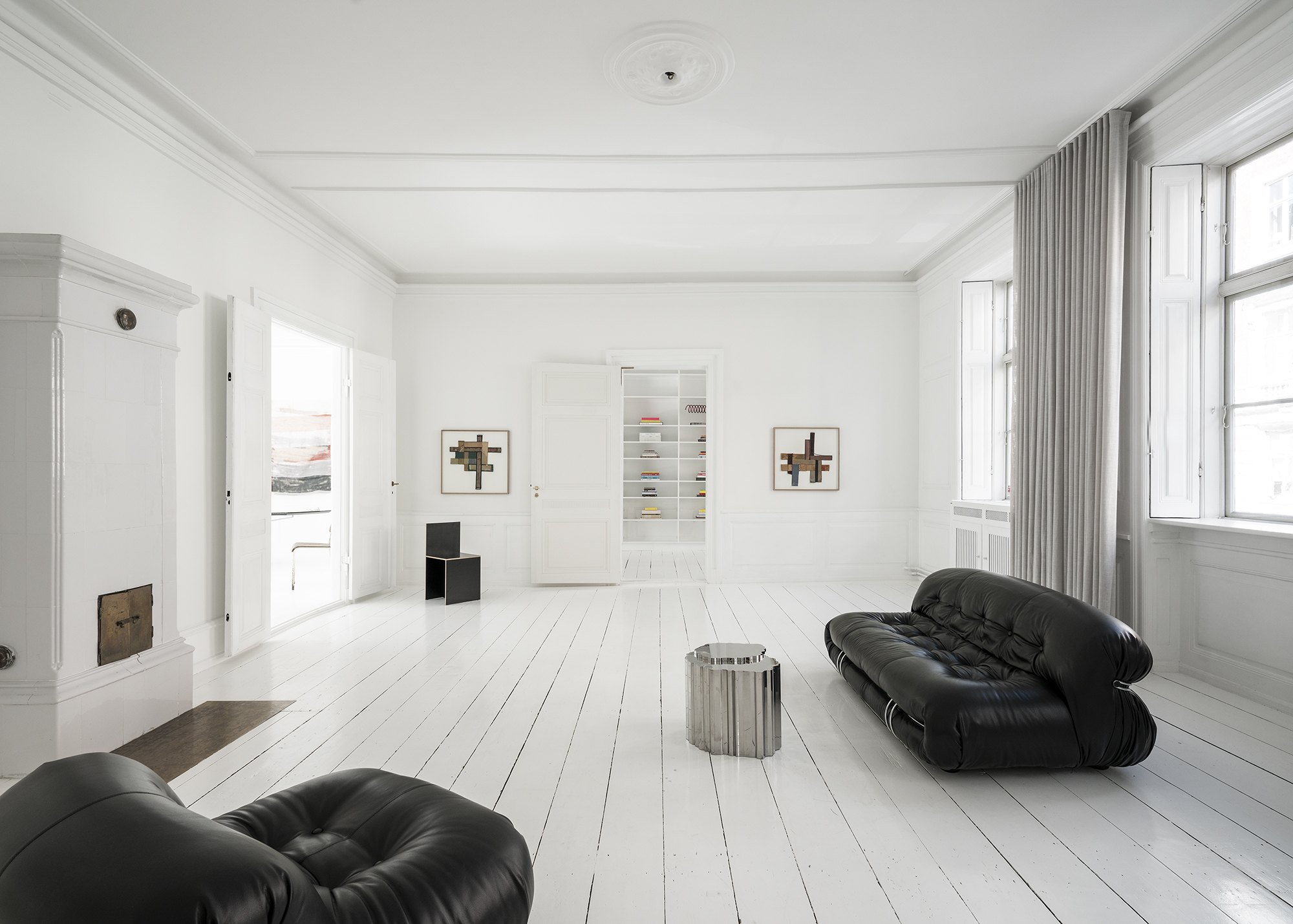 Samuel Levi Jones – born. 1978, Marion, IN – Lives and works in Indianapolis, IN
Samuel Levi Jones addresses the authority and antiquated position that encyclopedic and institutional books and volumes have held as a source of information throughout history. This material, that once held definitive authorship on history, is manipulated through modes of sculpture, collage and painting to re-examine history itself and draw attention to figures, events, and triumphs of those often overlooked in written accounts – individuals of color and women. Through a process of breaking apart the books, deleting their pages and texts and re-structuring the material, Jones creates a clean slate for the insertion of a new and updated revision of history.
An anthropological approach is at the core of Jones' practice. While the abstraction of the work is arrived at through a physical process of erasure and deconstruction, Jones allows for the qualities of the original material, its colors, textures and physical attributes, to have a voice in the direction the work is created. The historical provenance of the material is the ideal foundation for a process that is looking to expand and reexamine moments of deficiency. Quite timely in relation to current events, a major focus of the work on view is made of repurposed law case study books.
PUBLIC COLLECTIONS
Albright-Knox Art Gallery, Buffalo, NY
Blanton Museum of Art, The University of Texas at Austin, Austin TX
Chazen Museum of Art, University of Wisconsin – Madison, Madison, WI
Chrystler Museum of Art, Norfolk, VA
Dallas Museum of Art, Dallas, TX
de Young Museum, San Francisco, CA
Indianapolis Museum of Art at Newfields, Indianapolis, IN
Kalamazoo Institute of Art, Kalamazoo, MI
Los Angeles County Museum of Art, Los Angeles, CA
Madison Museum of Contemporary Art, Madison, WI
McNay Art Museum, San Antonio, TX
Minneapolis Institute of Art, Minneapolis, MN
Rubell Family Collection, Miami, FL
San Francisco Museum of Modern Art, San Francisco, CA
Smart Museum of Art, Chicago IL
Studio Museum in Harlem, New York, NY
Virginia Museum of Fine Art, Richmond, VA
Whitney Museum of American Art, New York, NY
---
Marie Hazard – born in 1994 in Le Havre, France. Lives and works in Paris.
After completing studies at the Atelier de Sèvres in Paris, Marie Hazard went to London to pursue textile design at Central Saint-Martins. Her medium of choice is weaving: before taking to her own loom, she assisted American artist Sheila Hicks, a leading figure of the textile art movement of the 60s. Hicks is known for her innovative revival of traditional weaving practices. Weaving had long been considered more craft than art, but weaving techniques would enter the vocabulary of contemporary fine art through the work of Bauhaus artists such as Annie Albers, and later, the Arte Povera movement, including the work of Alighiero Boetti.