SundayS At Black
---
Josef Zekoff at Sundays At Black – Jan. 2020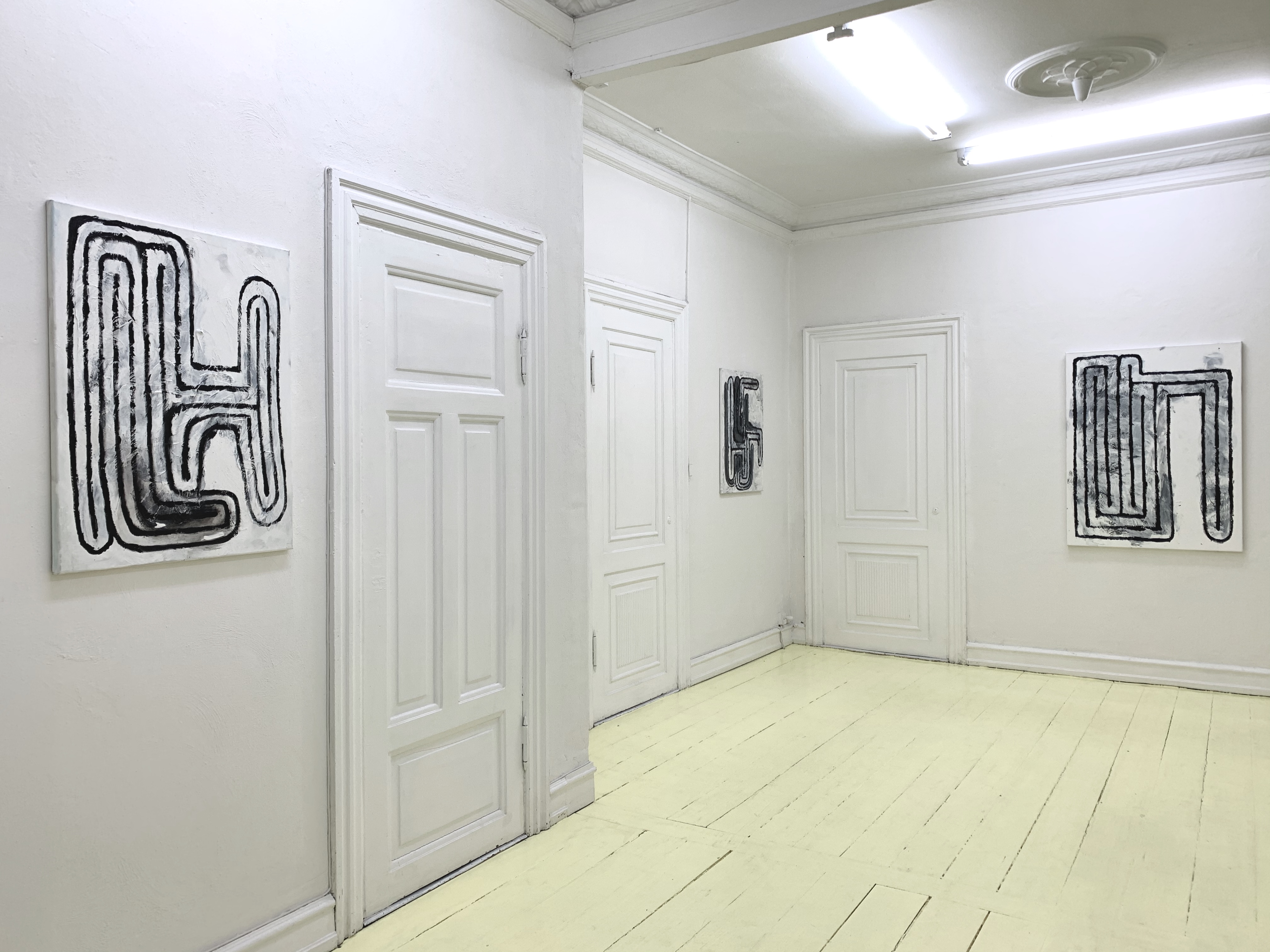 Josef Zekoff's paintings occupy a shimmering interstitial space. They seem like hybrids of ornaments, maps and stick figures. They are probably easiest to identify by the labyrinth symbol, but this is a keyword that only increases the open questions. The term has long separated from its origins; it is said to have been coined for an early urban settlement built of stone, probably on Crete, which was novel and unusual for its time. But the greater part of its history connotes a puzzle or mystery, a complex in which every visitor loses their orientation, maybe never to find the exit.
These paintings retain that fascination with unsettling perplexity. On the wall, they provide no clear information about their meaning. Symbol, figure, plan, impression or draft—none of these meanings are precluded and none alone would be exhaustive. The overview adds another perspective, their effect within an exhibition, as well as newest findings, such as that the human brain also is composed of such ramifications, in which thoughts seek certainty like visitors of memories, while they imperceptibly take on a new shape, becoming messages that no-one understands yet.
---
---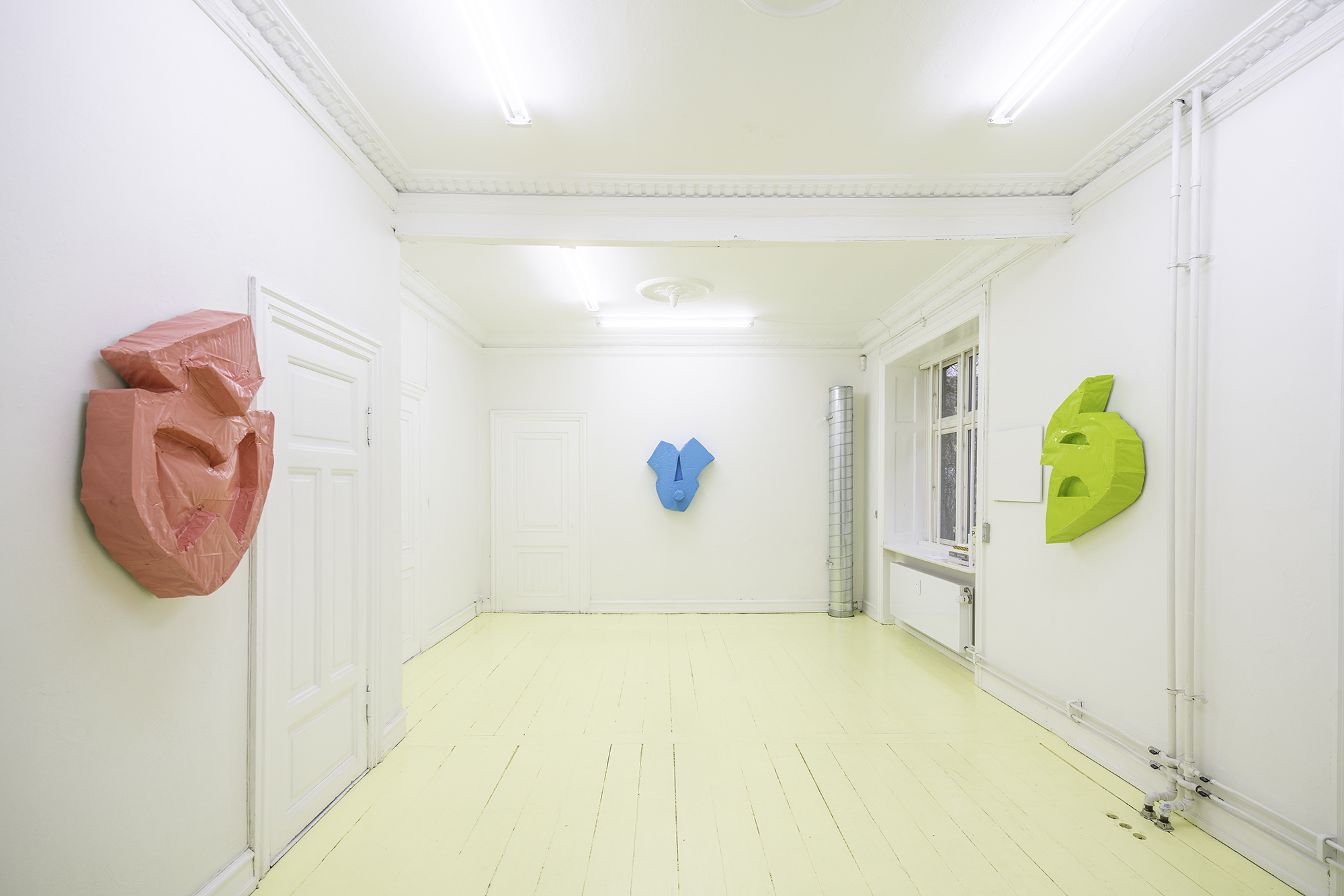 Daniel Boccato
Daniel Boccato's faceworks  series. Inaugurated in 2015, Boccato's faceworks can be considered a peculiar interpretation to Donald Judd's characterization of Specific Objects as entities that are neither paintings nor sculptures. Made of epoxy, fiberglass and polyurethane, Boccato's faceworks are monochromatic reliefs, wall-mounted vertical topographies whose varying scale and formation accentuate a blown-up image of a cartoon-like face in the midst of spastic expression. Unlike the abstract Minimalism of Judd's Specific Objects, Boccato's faceworks culminate in a row of subjectively figurative images which represent the confrontational complexity of the face.
This complexity is represented in several ways. Boccato's faceworks are frameless. It is as if they were stiffened and frozen in the course of growth and expansion. As such, they react to the boundlessness of the face as an agitated dynamic topography. In addition, the faceworks are also headless, detached from the support of a head. They address the uncontainable nature of the face as an emergence that cannot be delineated within a head. They tell us something deep about the face of the other, or rather, about the absolute otherness of the face, the transgressive energy of its appearance in space. Boccato's engagement in defamiliarized and fragmented facial expressions carries his work away from the Minimalist context and reveals its affinity to Surrealist art and specifically to the Surrealist fascination with dissociated face parts (Man Ray's hovering lips can serve as one example out of many more which come to mind).