Adrian Altintas – Solo – November. 2022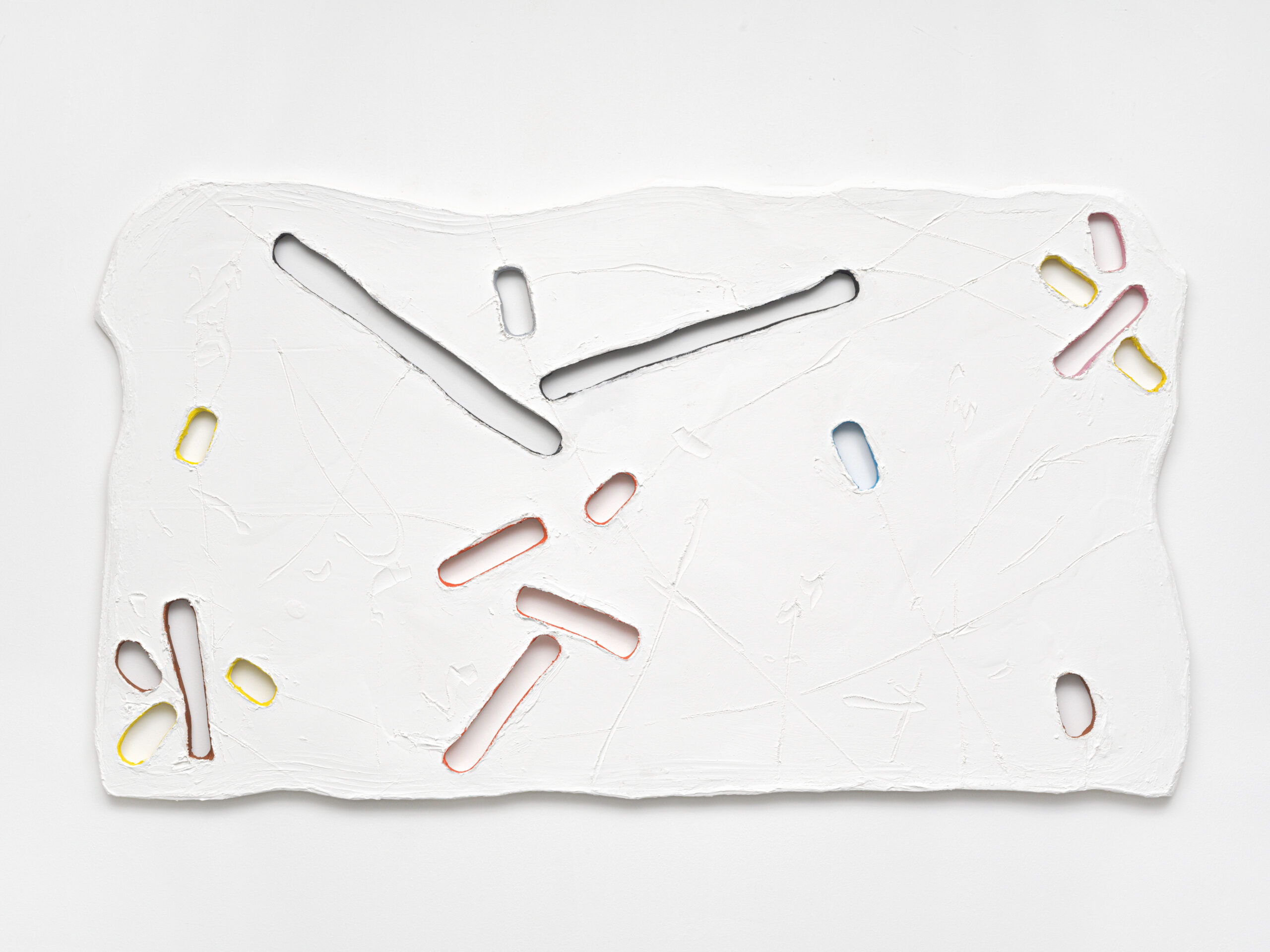 Adrian Altintas
Using familiar materials such as wood, steel, aluminum, or cotton, Altintas challenges the medium of painting by referring to its fundamental elements – color, shape, and light. He blurs the boundaries between abstraction and representation by revealing the physical qualities of painting. With changing tones of white, rough and deep cuts into the panel, surfaces that vary from reflective planes to blistering bumps, as well as hints of a drawing hand, Altintas' paintings result in experiences of imagination, processes of seeing what is inherently human for which sometimes there are no specific answers.
Through the physical presence of the painting itself and the dissolution of a clear narrative, blurred landscapes start to exist in the viewers mind instead of the canvas.
Adrian Altintas (b.1989, Heidelberg; lives and works in Berlin) studied at the University of Fine Arts in Hamburg. Since 2018 he has exhibited in numerous exhibitions, amongst others: Rundgang 50 Hertz Neue Nationalgalerie staatliche Museen zu Berlin, Sunday-S Gallery Copenhagen, and Kunstverein Heppenheim.
In 2019 he was awarded with the Nachwuchspreis (young talent award) Rundgang 50 Hertz of the Neue Nationalgalerie, staatliche Museen zu Berlin in cooperation with the museum Hamburger Bahnhof. >> Link
Previous Shows >> Adrian Altintas >>>