Ayan Farah on Sunday-S
Everyone knows what a painting is: paint, pigment or colour applied to a surface. But in Ayan Farah's hands a painting is much more than just that. In her work that surface often reacts to and records its exposure to light or it might involve a series of fabrics stitched together in a variety of roughly geometrical patterns. And while her paintings are not scientific records, often they are nevertheless a record of the chemistry and environmental conditions of a particular place over a particular time. Ayan Farah's artworks evade conventional definitions.
Text by: Mark Rapport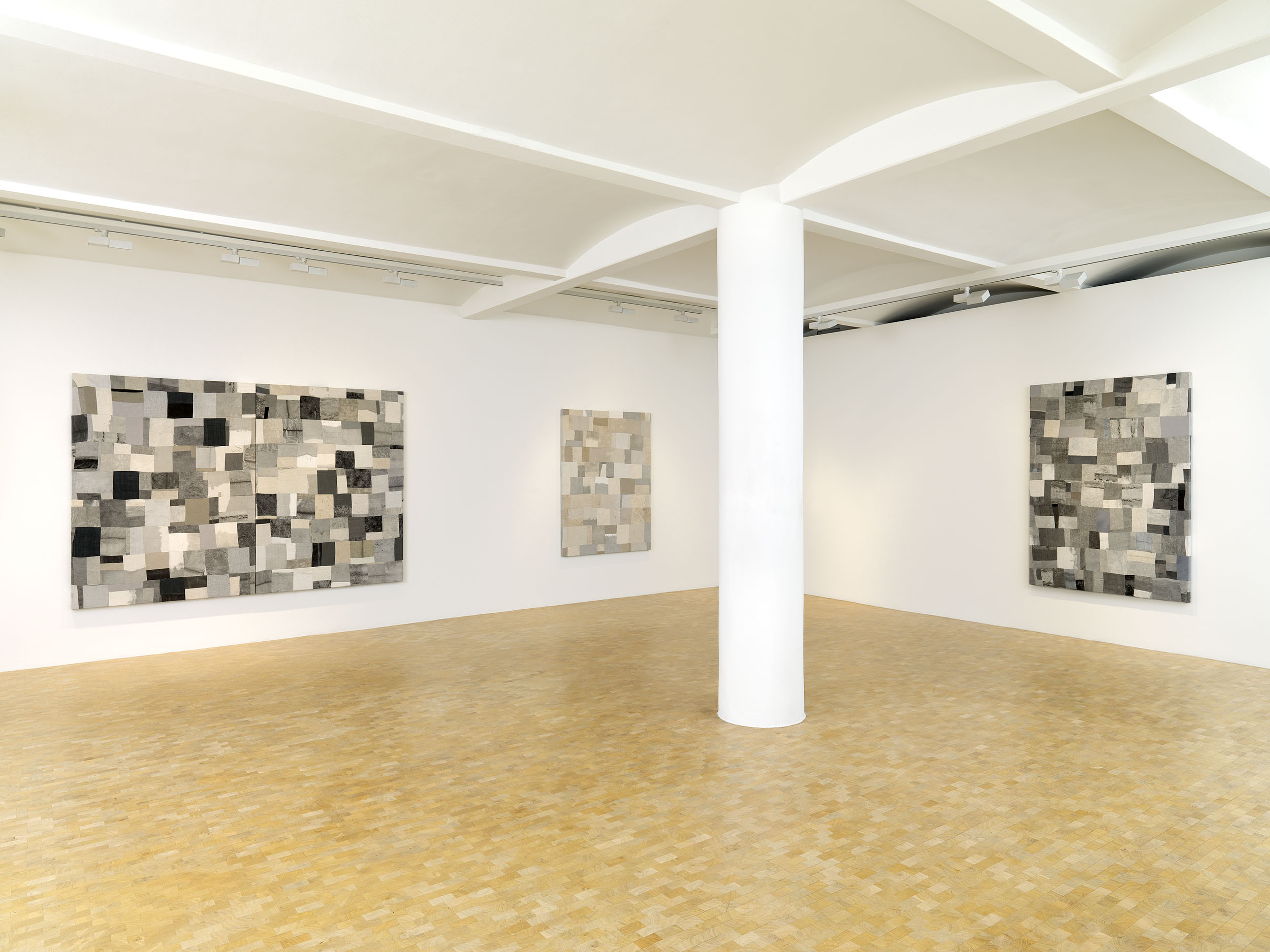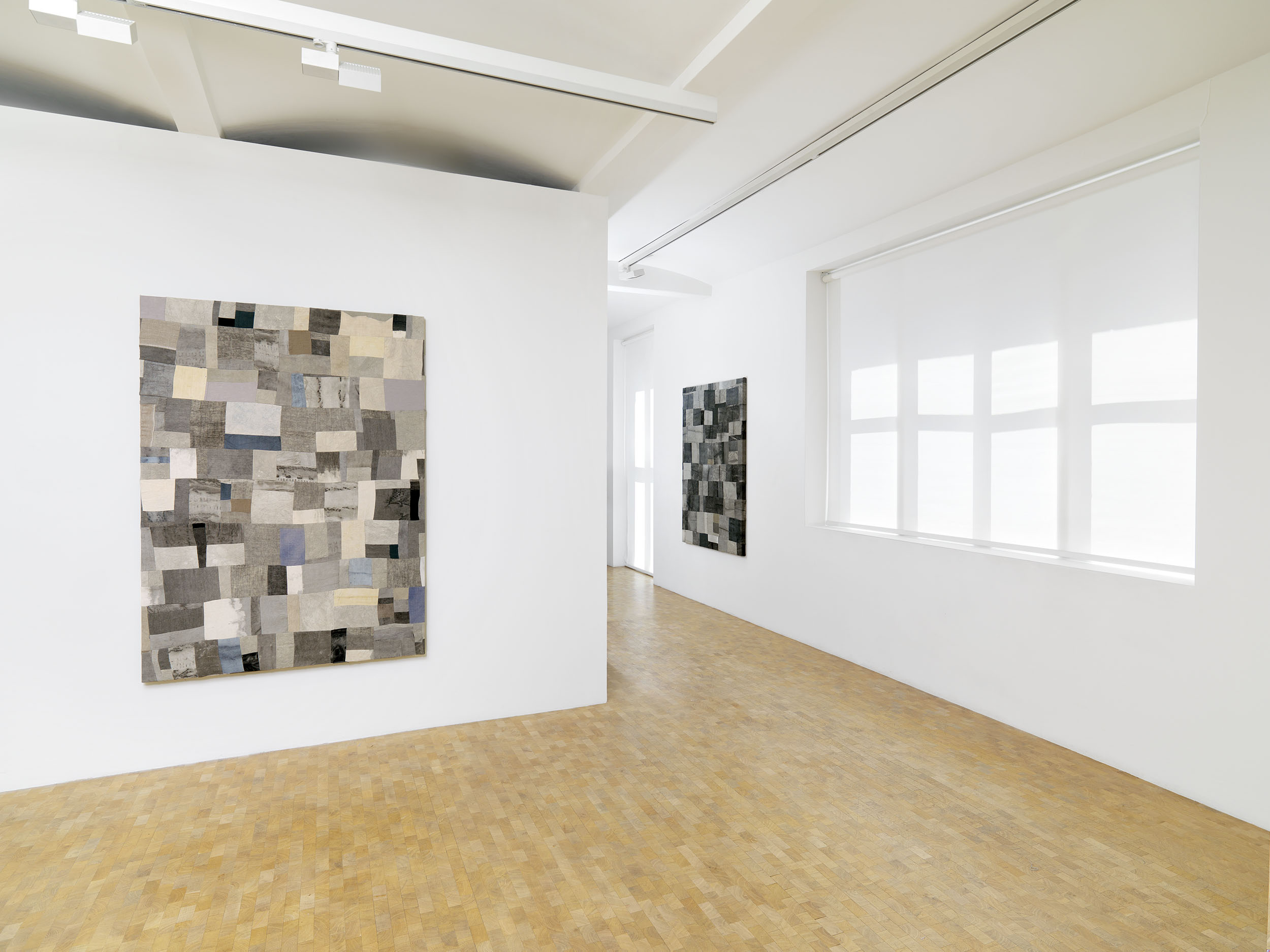 For the exhibition at Pippy Houldsworth, the artist has made a series of paintings in which she has re-purposed domestic linen and jute from nineteenth and twentieth century homes, dying the materials using clay mixed with marigold and indigo. Built intuitively, each of the works incorporates scraps of excess fabric salvaged from the production of older paintings, bringing together materials that span both time and place. This mode of working also reflects the sustainable nature of Farah's practice, actively sourcing organic materials and engaging with natural processes in order to make her paintings. The resultant patchworks create a topographical effect similar to the aerial views captured in the paintings of Peter Lanyon and Richard Diebenkorn.
Ayan Farah