Daniel Davies Solo 2018
"First Kiss"
February 2nd. – March 4th. 2018
Through the deconstruction and reconstruction of surface textures, Daniel Davies uses layers of autobiographical information to muse upon the synchronic and diachronic nature of convergence. The echoes, shadows and haphazard thoughts that are imprinted on his paintings are given permanence in space and time that belies their ghostly form. They stir peripheral memories that might, or might not, have existed; asking us to not only question what intersects with the here and now, but to also question how this came to be.
Davies uses a methodical process to reappropriate the domestic materials and everyday information that surrounds him. He imposes a new narrative upon their meaning by rescaling and cropping surface images to highlight and pin point a particular pattern; these are then printed and photocopied to produce low resolution images that are applied to the canvas like wallpaper. This is repeated until there are multiple layers of pseudo-textures, to which Davies then overlays with his own seemingly random patterns. This meticulous process produces what Davies refers to as 'confused objects': sites of contested meaning between the physical and the digital; the past and the present; and what is real and what is not.
These simulacrums evoke nostalgia in their familiarity, but lack the material essence they once had. To compensate for this lack of feeling, Davies uses digital technologies to feed us more of these dissatisfying representations. It signifies our preference for digital quantity over physical quality; which eventually manifests into a continuous cycle of dependency. As we move away from the corporal, the sensation of experiencing an object or space for the first time is dulled. The coming together of two earthly bodies is replaced by a digital transfer, and in this new world, the sensation of a 'first kiss' is no longer the same, which leaves us yearning for what once was.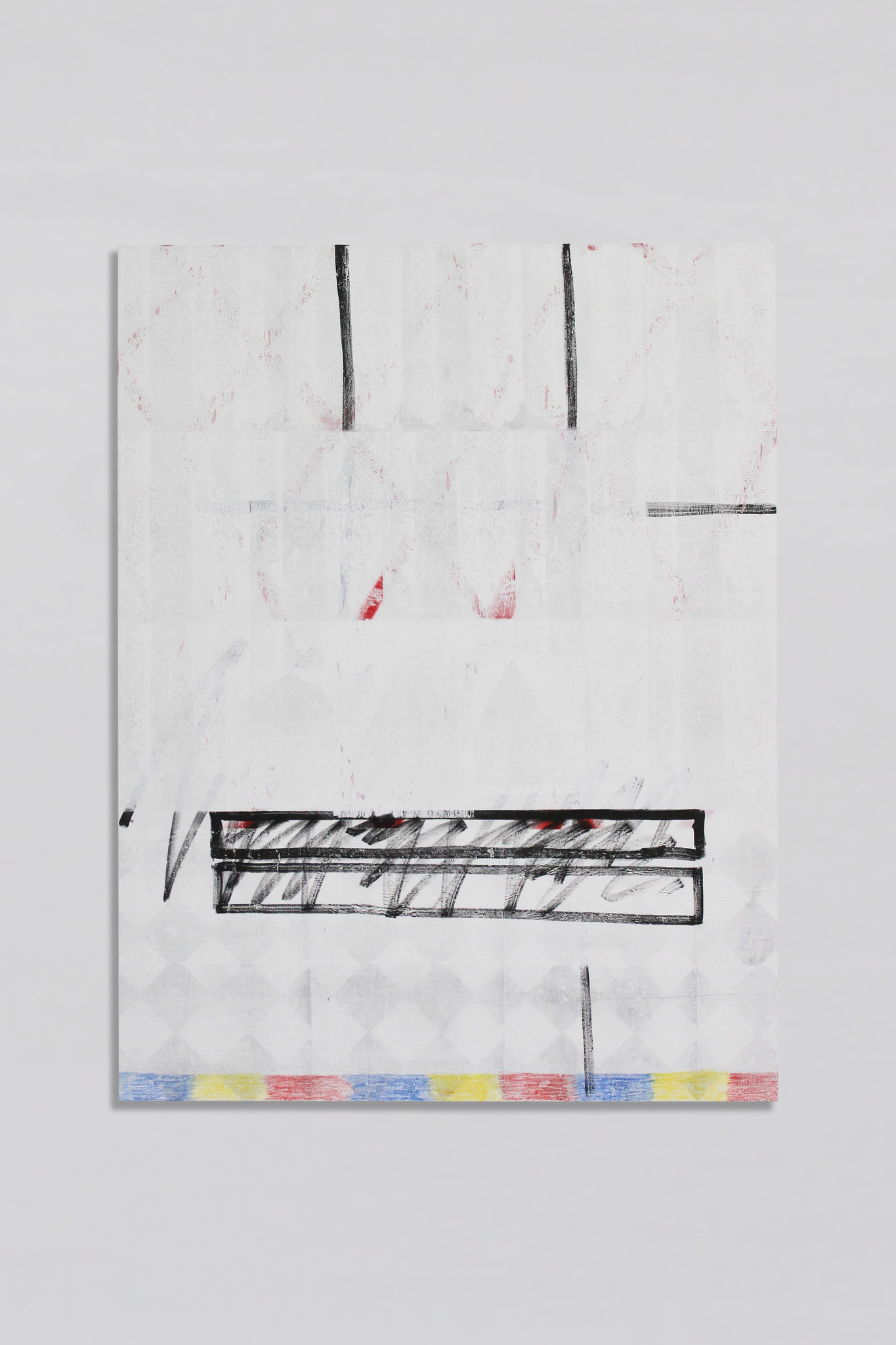 ABOUT THE ARTIST
Daniel Davies (b. 1992, Blackpool, England) works and lives in London. Solo exhibitions include Cloud Illusions, Galleria Acappella, Naples, IT, Daniel Davies, Rod Barton, London, UK. Group Exhibitions include Touche, Eclat, Gateshead, UK. We are the ones, Carlsberg Byens Galerie, Copenhagen, DK, You were high when I was doomed, IMT, London, UK, Group Show, Sunday-s, Copenhagen, DK, From The Rocks Above The Pass, Milk Collective, The House Of Blah Blah, Middlesborough, UK, I am a Golden God, Fiebach Minninger, Cologne, (Curated by Henning Strassburger), '80 Years', Limoncello, London, UK, 'Unpainting / \ Resurfacing', UH Galleries, Hatfield, UK.
Text by Niomi Fairweather – Writer based in Newcastle, UK
Link to Feature with Daniel Davies
Link to Q&A with Daniel  Davies