Jana Schröder on Sunday-S
Jana Schröder uses copying ink pencils and oil paint on primed canvas in a manner not dissimilar to doodles or handwritten notes jotted down in a hurry. Here, the seemingly loose and fleeting lines take on elements of fictional diagrams, system of ordering phenomena, information and events, so to speak, which attempt to give a graphic form, or even describe the possibility of structurally representing data. Yet, these suggestions of concrete informational content or factual systems are partially revoked by the works' painterly postulation and the spontaneous content. The oil paint is applied as the last "layer", taking on the role of a counterpart and revoking what might have otherwise seemed like a casual gesture by virtue of its slow viscosity.
The intense blue colour of the normally grey copying pencil is a result of its direct contact with water. The otherwise fine, graphite-like line of the pencil trickles down the surface of the canvas in colour and melts into it. At the same time, the resultant structure also calls the degree of control in the process into question. The gestural traces are reminiscent of spray-paint – not just in their colour but also in their behaviour on the canvas – and the often related, autonomous occupation of surfaces and spaces as both a form of marking and expression.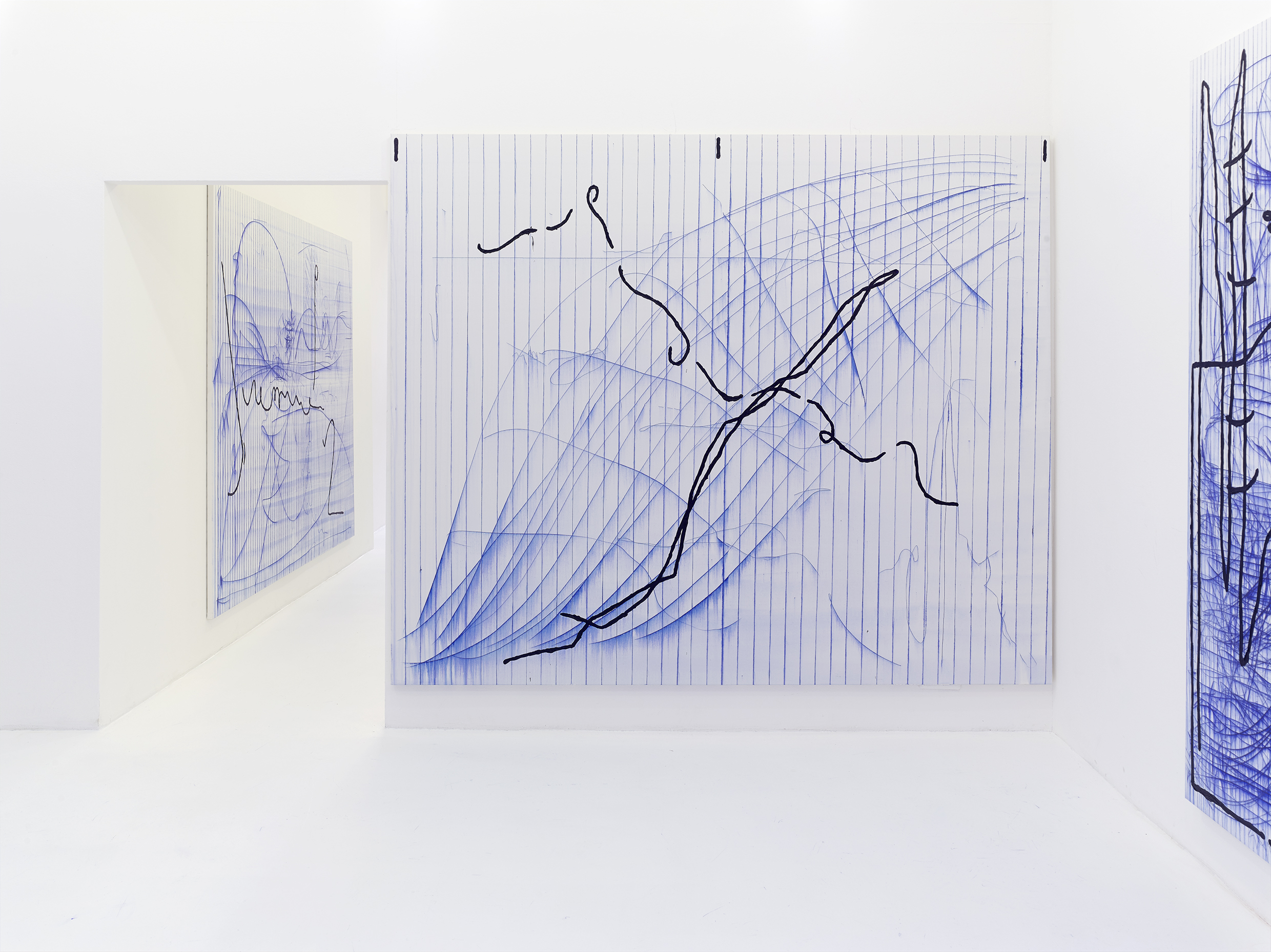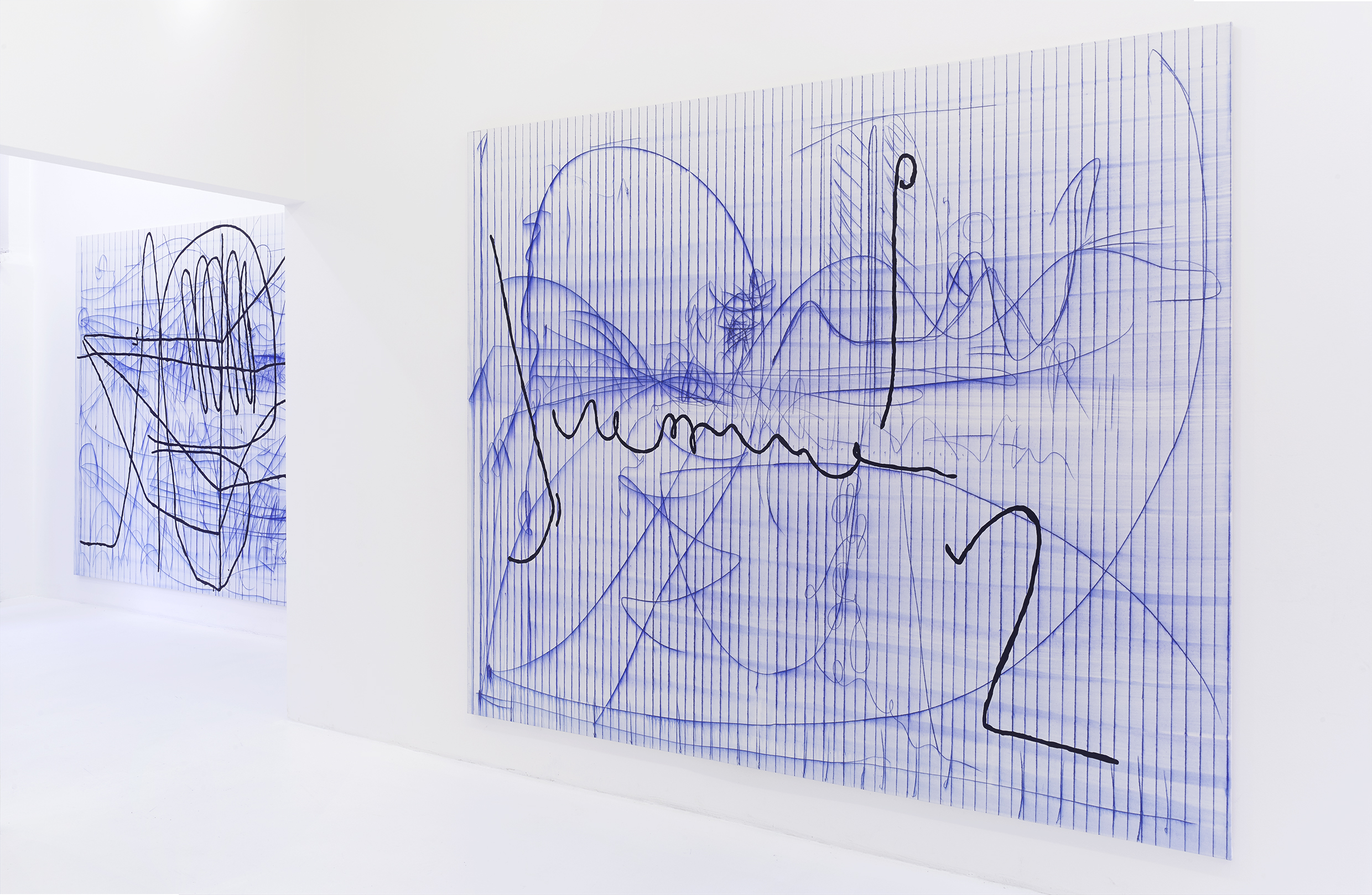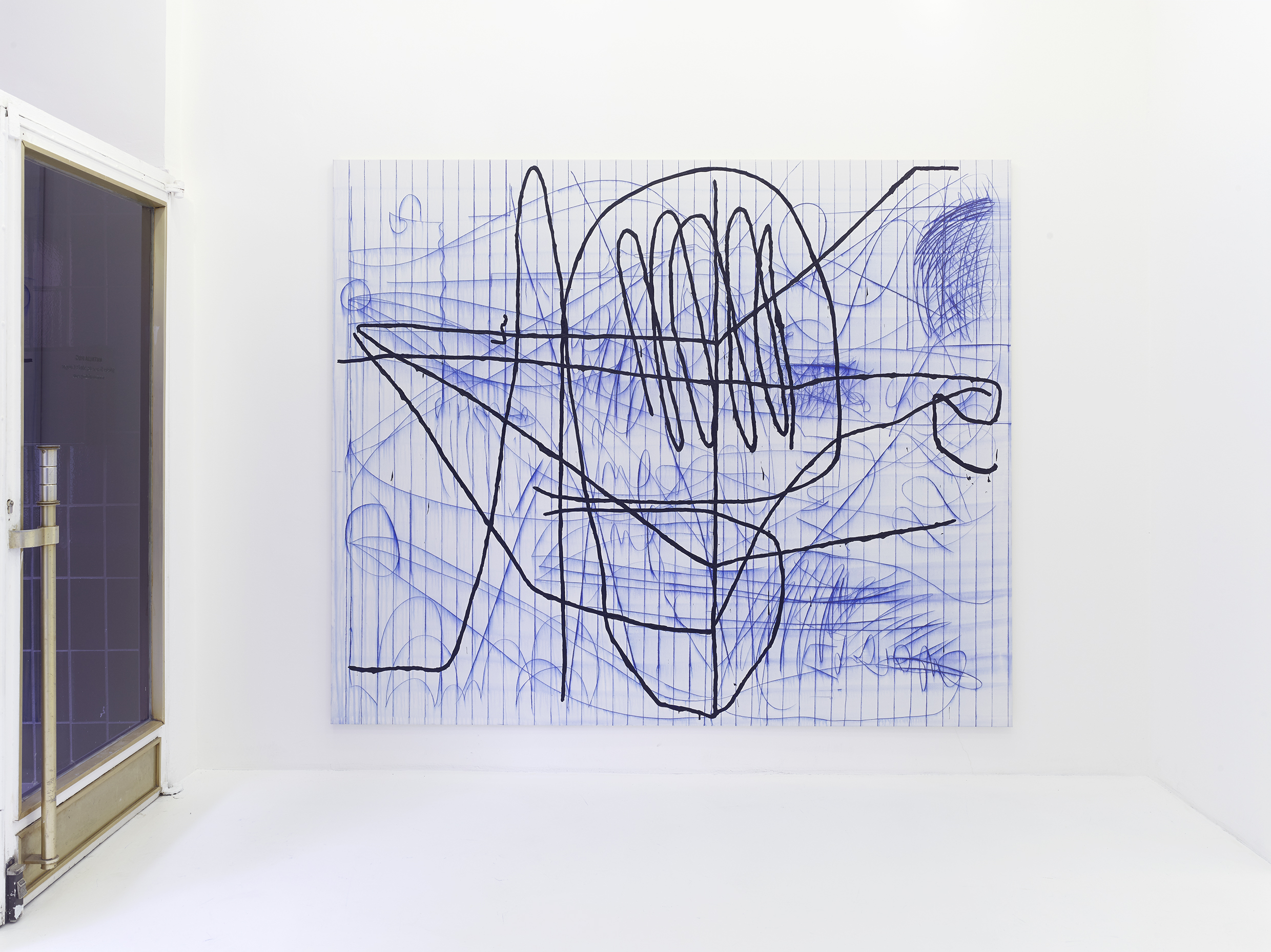 Jana Schröder at Sunday-S