Ivan Pérard on Sunday-S
The future is present in the works of Ivan Pérard. Time seems to reverse as the works reveal themselves as archaeological artefacts from a forthcoming era. Floating a few inches off the wall his reliefs – seemingly aerodynamic shapes, cuts and curves constitute the shape of the objects – exist in a space of their own, emphasizing this belonging to a time not yet lived. The shiny surfaces seem in part taken over by some algae-like organism yet minutely processed with layers of signs and languages: Present, past or unreadable non-human semiotics, hinting at 'unknown unknowns' of which the titles are a significant lead: "Disconnected From Server", "Deep Europe Mindburn", "Blastdoor Quickie".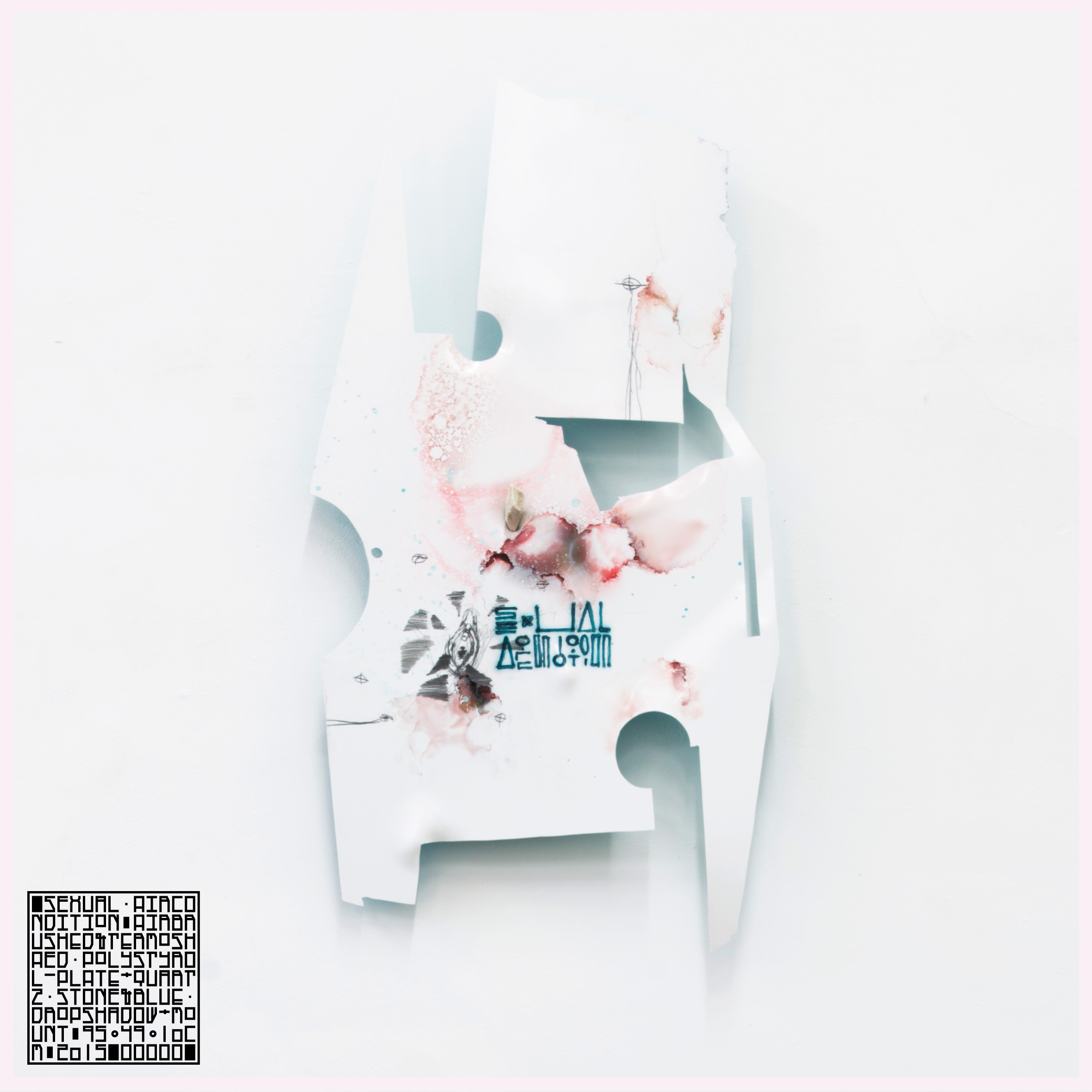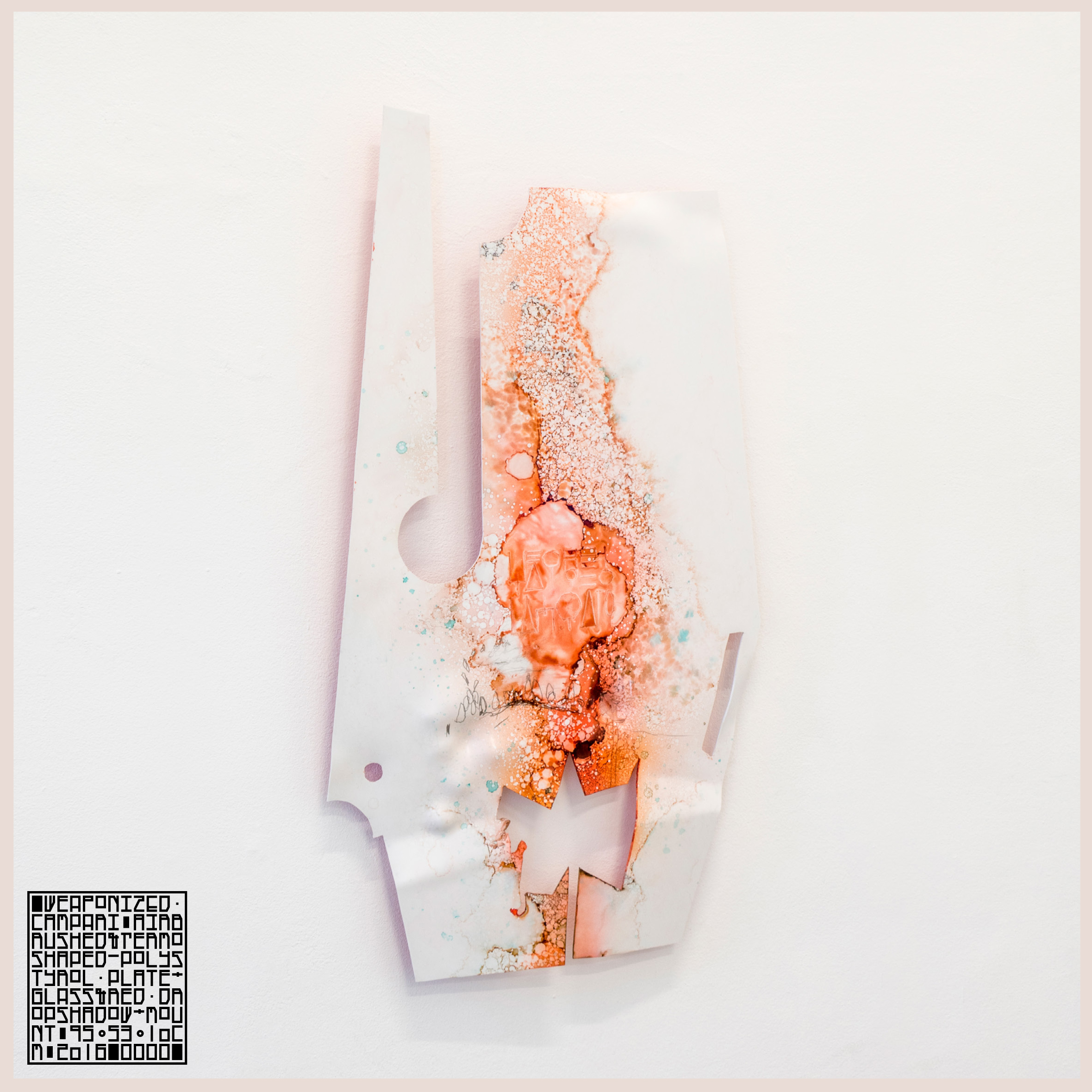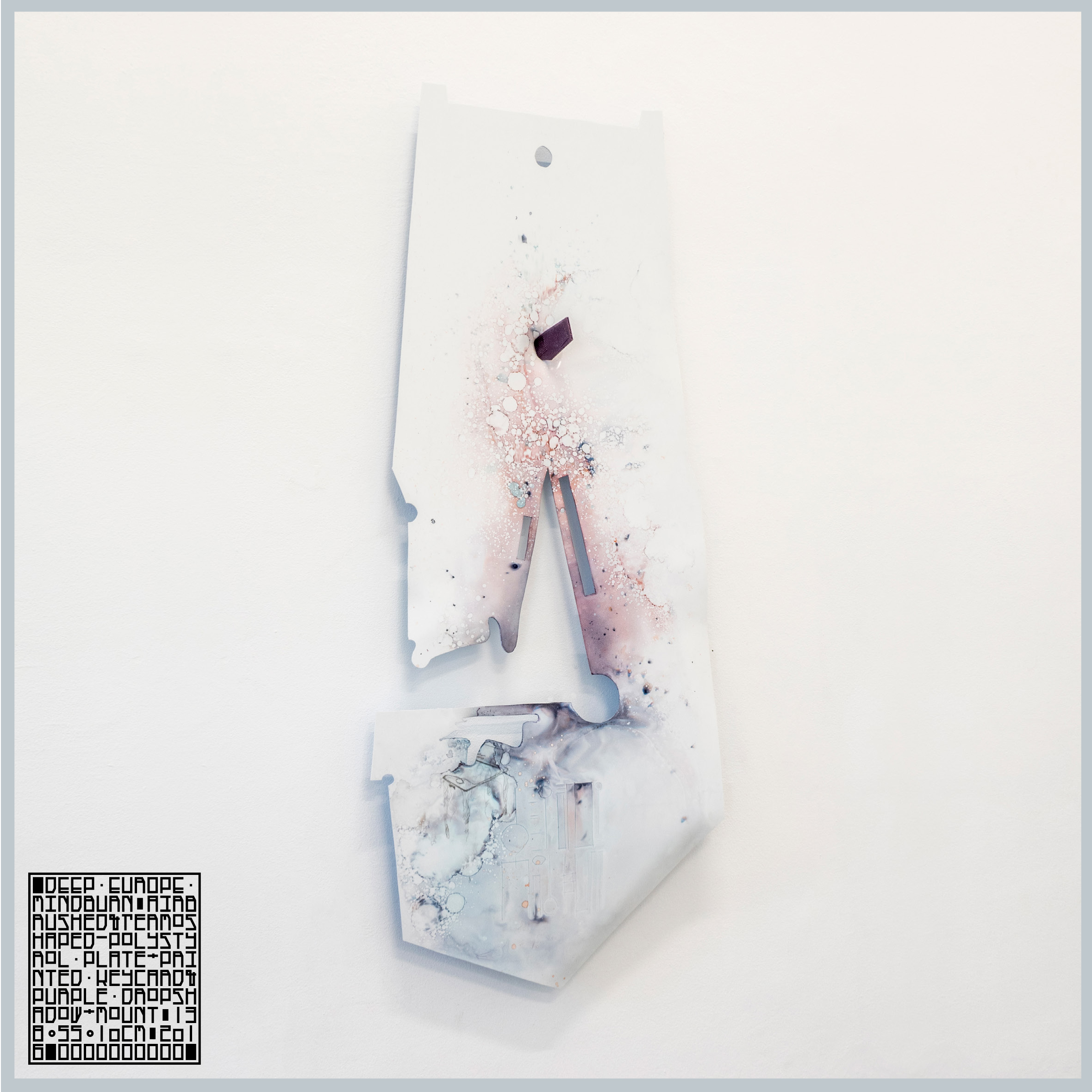 b. 1984
Lives and works in Vienna, Austria.
Ivan Pérard holds a BA in Art History at University of Copenhagen.
He is currently part of the MFA programme at Akademie der Bildende Künste Wien.
Exhibitions include: CODE Art Fair, DK; Vermillion Sands, DK; Academiae Biennale, IT; HHDM, AT; Ve.Sch, AT; XACTO, AT; Riverside, CH; Garret Grimoire, AT; Ok Corral, DK; Bar du Bois, AT; Haus Wittman, AT.
Text: Nanna Stjernholm Jepsen