Marie Hazard on SundayS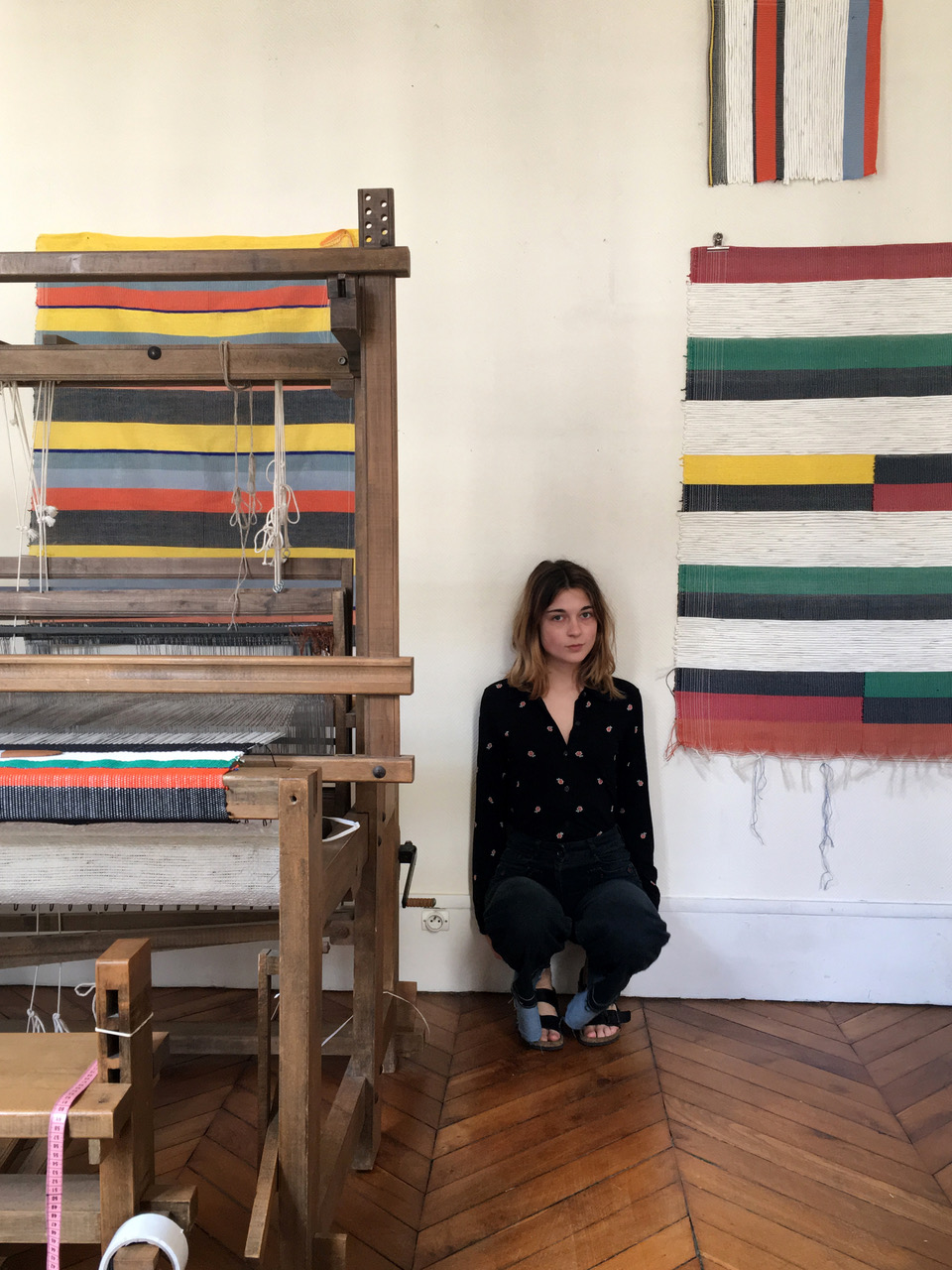 The know-how in my opinion is first of all a savoir-être. I am a weaver. At 24, I weave the invisible threads of an intimate story that does not know how to say otherwise. Trained in textile handicraft training in London – Central Saint Martins – I acquired the weaving skills that taught me a job, a safety in doing it, but also the daring of incorporate more contemporary elements from other arts: painting, drawing, collage, sculpture and photography. I could add calligraphy, poetry, exploration is infinite.
On my old wooden loom, I weave miles of coiled threads that are released and mingle according to a well-established and thoughtful framework. Weaving is the art of miscegenation. I juxtapose photos, paintings on paper, materials, colors, folds and folds. It is a dance with the craft, a ritual and slow dance with the arms and the whole body that repeats endlessly the ancestral gesture of the craftsman, which requires physical commitment and self-sacrifice. All this should not be interrupted, I would lose my own drawing as the thread of my story.
After a long preparatory work, I choose my natural paper and linen threads, dye them, put them on the job, collect my images from everyday life, my own photos or those cut from magazines, I assemble them, paint them again or redraw them, then I print them on weaving by the process of sublimation or digital printing. It is an adventure playground where living universes are created that move and question. The stakes are there: it's about capturing something of the energy of the world, and using the threads like the spider that weaves its web, making a mechanical work a unique piece.
link to artist page >> Marie Hazard
Tags:
Marie Hazard