Luca Vitone on Sunday-S
His "monochromies" are conceptual self-portraits of the places in which they originated. The artist exposes untreated canvases to local conditions, until the effects of weather or pollution have left their marks, in order to then present them,stretched and framed as minimalistic, monochrome paintings, in the exhibition space.
For Imperium, his solo exhibition at Neuer Berliner Kunstverein, Luca Vitone has created a new series of four watercolors made from dust (Räume (Rooms), 2014), representing different institutions of state power: the economic (Deutsche Bundesbank (German Federal Bank), Frankfurt/Main),the legislative (Deutscher Bundestag (German Parliament), Berlin), the judiciary (Bundesgerichtshof (German Federal Court), Karlsruhe) and the cultural (Pergamonmuseum, Berlin).
The monochrome"portraits" are painted on paper with the dust of the respective places.
Curator: Marius Babias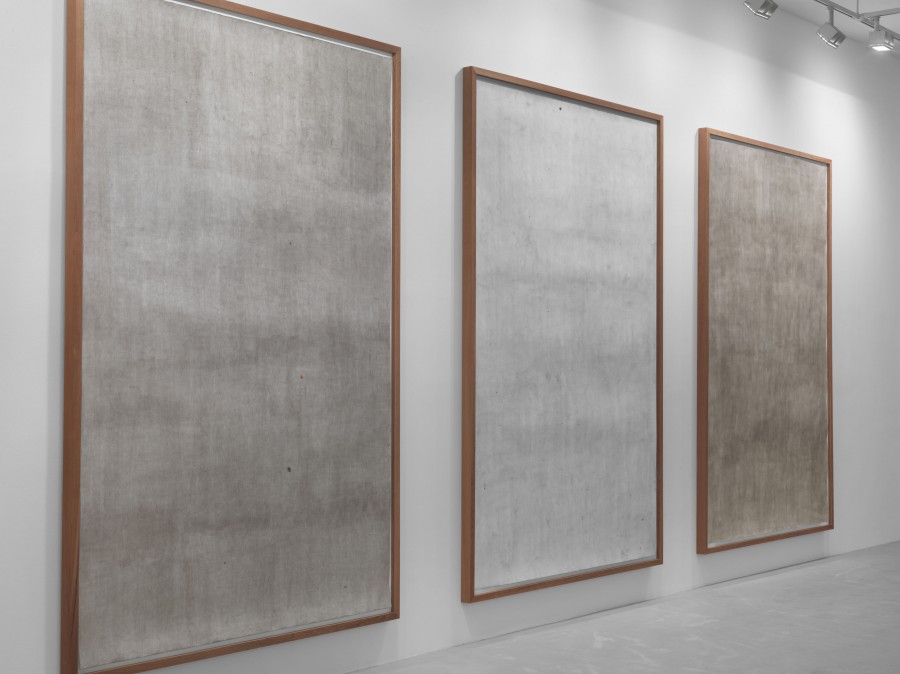 luca Vitone
,
nbk